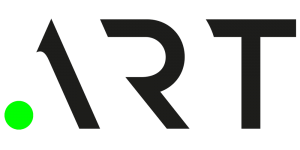 We are always adding low-cost domains that we think have the ability to convey interesting and memorable domain names. The .art domain is a perfect candidate. Right now, we are offering this domain for a great price (among the lowest in the industry).
There are no restrictions to this domain TLD, and it is also available for privacy protection (some are not, like the .us or .in domains). Just because a domain has an extension like .art, for example, it doesn't mean the website has to include art or artists.
You might not know it, but all domain extensions function exactly alike. An .art domain works exactly like a .com domain. There is no difference. Even though .com and .net are the most popular domain extensions right now, you will begin to see many many more domain names with different extensions in the coming years.
Here's a great hint when you are deciding on a future domain name. Go to a site that lists words for games like Scrabble, or dictionary sites that "list words ending in <insert_letters_here>". These sites will give you hundreds of common and memorable words with which to base your domain name on. Most of the more common names will already be taken, but sometimes you get lucky and come across a great one that is available.
Currently available domain promos